I always end up switching my days around as plans change. I figured I may as well go ahead and rewrite my menu since I'll be running to the store soon anyway.
Monday
Edamame Fried Rice
Just Bento
Tuesday - National Night Out Potluck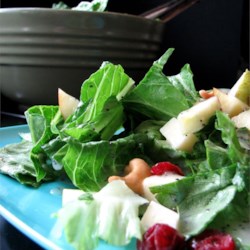 Winter Fruit Salad with Lemon Poppyseed Dressing
Nora LaCroix @ Allrecipes.com
Wednesday - Dinner w/My Grandmother
Slow Cooker Pesto Chicken & Sweet Potatoes w/Couscous
A Year of Slow Cooking
Thursday
Leftovers
Friday
Reuben Sandwiches w/Fries or Chips
Meal Planning Mommies
Saturday
Jambalaya w/Farmers Market Veggies
YumSugar
Sunday
After Church Get-Together @ Dairy Queen
Weekend Breakfast
Veggie Potato Pancakes w/Eggs
Cooking During Stolen Moments
Weekend Dessert
S'more Topped Brownies
Cooking During Stolen Moments
Monday
Fettucine Alfredo Chicken Helper w/Morningstar "Chicken"
Make It Homemade
Thousand Island Dressing
Spanish Rice Mix
Spinach Almond Pesto
(cheaper than basil)